Siding Installation
Transform the exterior of your home with virtually maintenance-free fibre cement, vinyl or stone veneer siding.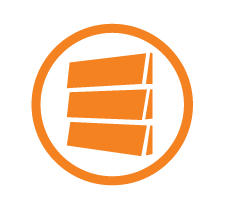 Signs that you should install new siding
Cracking, peeling and buckling siding
Evidence of dry rot, insect damage and mould
Aged siding due to prolonged exposure to extreme weather conditions
The Home Depot's premium siding resists dents, scratches and flaking for years in addition to acting as a first layer of defense to your home. With maintenance-free fibre cement and vinyl siding complemented with insulating siding accessories, you can give your home the fresh look it deserves while increasing your energy efficiency. Better yet, The Home Depot offers an endless array of siding colours and panel styles, so you can create a customized look without having to go over budget.
Why should you replace your siding with
Home Depot Installations?
Every single team member, from our project coordinators to our siding installation experts are highly skilled, certified and insured professionals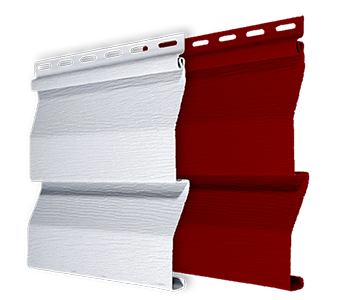 Our team members receive ongoing training on product knowledge and installation protocols so that they are fully able to assess your needs, pinpoint problem areas, and come up with a detailed installation proposal for your siding project. The completion of your project is executed by a dedicated team of installers and constant customer support.
We follow a clear and transparent 3-step process that will make the project a simple and enjoyable experience for you.
3 Steps to Your Ideal Siding Installation
Free In-Home Consultation
At a pre-scheduled time, a professional Home Depot Installations Sales Consultant will visit your home to discuss your siding needs and preferences suitable to your geographic region. The features and advantages of vinyl and fibre-cement siding will be explained to you in-depth, and you will have access to siding color palettes and panel style samples that you can compare and review. Your consultant will also show you various siding accessories such as shutters, gable vents, eavestrough batons and downspout that might be beneficial to your siding project. After your consultant inspects and verifies your new siding measurements, you will be provided with a detailed, written estimate so that you are able to make an informed decision.
Professional Installation
You will be assigned a project coordinator, who will be your main point of contact throughout your entire siding project. Your coordinator is there to streamline the project and make everything easy for you. He/She will arrange for your new siding materials, schedule your installation date, inform you of any updates and prior preparations you need to make, and answer any questions you have. Please note that weather conditions may impact the scheduled installation date and the duration of the project.
Trained installation professionals will expertly install your new siding while respecting the privacy of your home at a time that is convenient for you. Your old siding will be removed and taken away to be recycled if possible. At all times, our installation professionals will maintain a safe work site, and ensure a thorough cleanup so that your landscaping and lawn remains in its original state.
Follow-Up
Your satisfaction is our #1 priority. Once your project is complete, your installation team will perform a thorough clean-up of your home and will make sure that you are happy with the work that has been done.